Leaders and farmers from the sugar belt want the role of Saccos redefined in the new sugar law to drive sugarcane development activities.
Speaking during a sugar summit held in Kakamega, the leaders proposed that Saccos and outgrowers companies be the key drivers in sugar development and management.
"Notable cane out growers companies and Saccos that existed such as Sukari Sacco have since collapsed yet they were the intermediary between farmers and sugar firms in terms of lending and cane pricing negotiation," summit resolutions read by Kisumu governor Prof Anyang Nyong'o stated.
Themed Revitalising the Sugar sector in Kenya, the summit discussions centred on sugar policy, milling and pricing, debt management and sustainable farming model, sugar sector governance, ownership as well as legal and regulatory framework.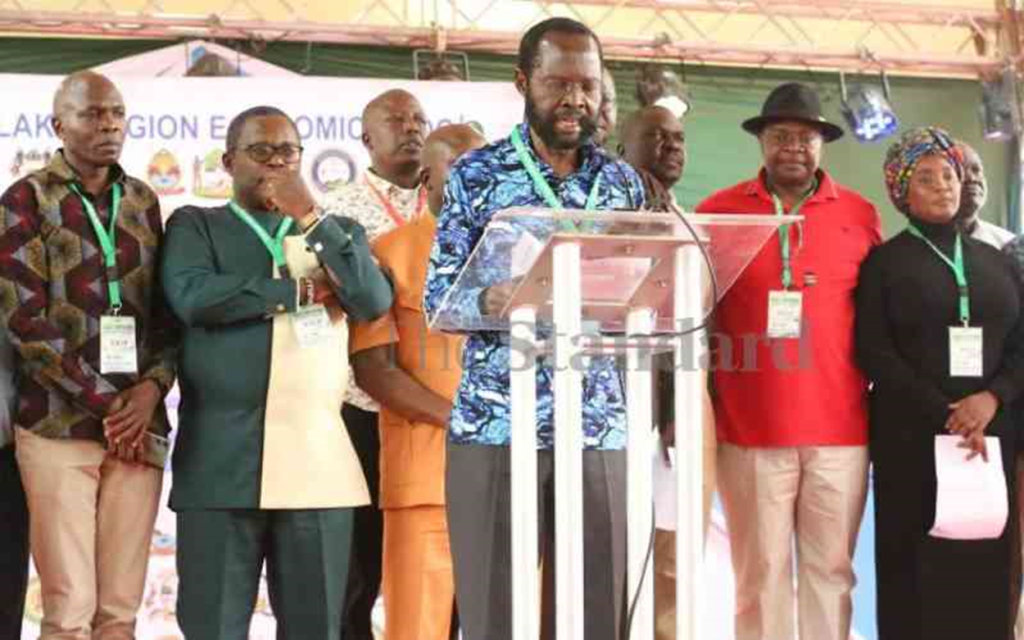 It also suggested policy changes identifying sugar as food to insulate it from heavy government taxation.
"Categorisation of sugar as a commodity exposed it to heavy taxation resulting in a downturn in cane production. A tax review on farm inputs and factory machinery would leverage the market competitiveness of local sugar," the summit observed in their recommendations.
The stakeholders asked the national government to relinquish its stake in state-owned sugar firms after writing off the liabilities to them and farmers' out growers companies.
"County governments need to be involved in the management and development of the sugar sector. This is only possible if we assume 20 percent of the stake while farmers take 80 percent," Nyong'o observed.
The summit also resolved to re-establish an industry regulator and reintroduce the abolished Sugar Development Levy (SDL) to fund cane development and research activities.
The summit similarly recommended reintroduction of sugar zones within the established sugar catchment areas to tame cane poaching menace by rogue millers.
By Douglas Dindi
Get more stories from our website: Sacco Review. For comments and clarifications, write to :Saccoreview@shrendpublishers.co.ke
Kindly follow us via our social media pages on Facebook: Sacco Review Newspaper for timely update