1,200 members of Karachuonyo Lolwe Rume Cooperative Society in Homa Bay County have lauded the Kenya Breweries Limited (KBL) Company over its intended plans to raise the payment rates for sorghum farmers in the area.
The cooperative's chairman Elisaphan Ager said the move will go a long way in boosting the morale of sorghum farmers in the area.
He added that the current payment of Ksh 37 should be reviewed upwards in the wake of biting inflation.
He also added that they are planning to diversify the cooperative's activities by intercropping sorghum with other crop varieties to broaden the scope of its operations.
KBL Sustainability and Stakeholder Engagement Manager Waithera Mwai said the Sacco will assist the farmers to scale their businesses to greater heights through subsidized loans, group training and larger socio-economic empowerment opportunities.
"KBL will offer continuous farmer training on agronomy and business development for off-takers. We will also provide subsidized certified seed to all farmers," she stated, adding that they also offer advice on the provision of post-harvest and grain-handling equipment like tarpaulins and threshers.
She added that the training are offered seasonally and through them, farmers have learned the importance of hygienic food production free of toxins.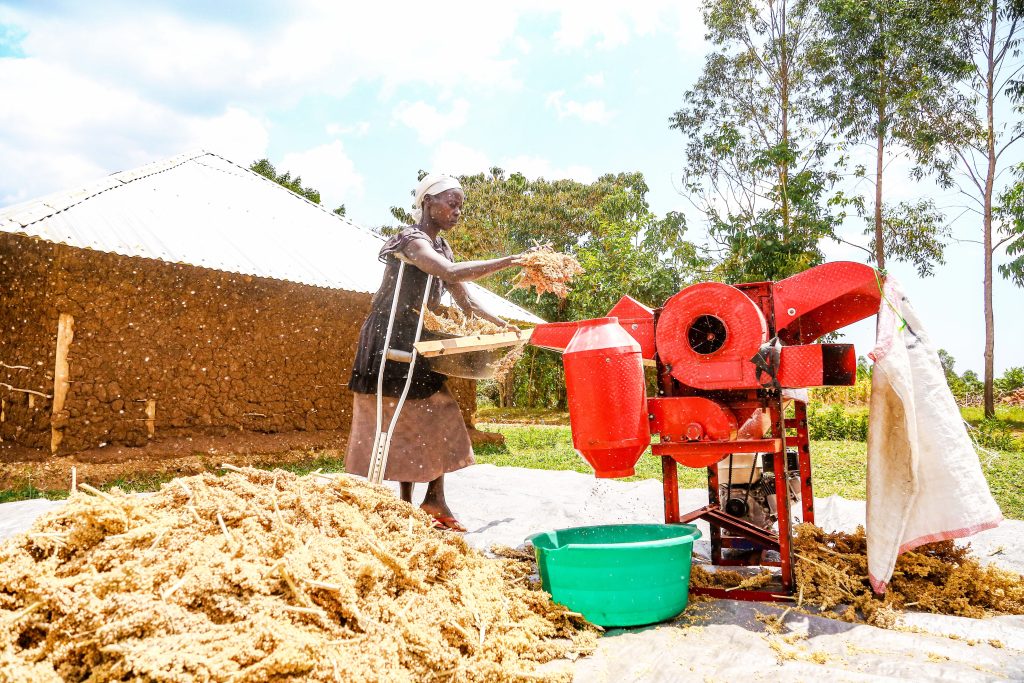 Mwai said KBL will continue providing extension services to the community and focus on regenerative agriculture to improve yields and counter climate change.
"We're currently working with 3,300 farmers in Western Kenya. We have mobilized the farmers into clusters for ease of training and seed distribution," she added.
The official went on to disclose that so far, they have delivered 3,000 tonnes and offered certified seeds at a subsidized price of Ksh.80 instead of Ksh.160 per kg.
She proudly stated that they have a mutual working relationship with Homa Bay county ministry of agriculture.
"Sorghum can now be considered a commercially viable venture in the society and not a poor man's commodity," she added.
She said they are also working with the sight savers in the GLP programme that seeks to empower and bring self-reliance to Persons with Disabilities in the county.   
By Fredrick Odiero
Get more stories from our website: Sacco Review. For comments and clarifications, write to :Saccoreview@shrendpublishers.co.ke
Kindly follow us via our social media pages on Facebook: Sacco Review Newspaper for timely update